Common Injuries Treated Through Sports Medicine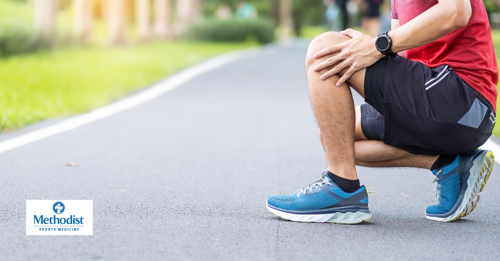 Sports Injury Treatment
If you are an athlete or like to work out regularly, it's probably safe to say that you've sustained an injury at one time or another. Whether you've been injured while playing a game or have noticed a problem that has increased over time, here's how sports medicine can help you recover from these common injuries.
Most Common Sports Injuries
Sports Medicine can help treat the following common sports injuries:
Tendinitis
Sprains
Strains
Fractures/Stress Fractures
Arthritis
Ligament tears
Concussions
Joint Instability
Overuse Injuries
Non-Surgical Treatments Used in Sports Medicine
Depending on the type of injury you have sustained, the following non-surgical methods are commonly used in sports medicine to help athletes recover and get back to peak performance:
Regenerative medicine such as platelet-rich plasma (PRP) therapy, is a non-invasive way to treat an injury. It involves the injection of live stem cells into the affected area, to reduce pain, repair the damage, and improve joint function. It stimulates damaged organs and tissues into healing themselves.
Physical Therapy involves different exercises, stretches, and other techniques to aid in the recovery of an injury. Physical therapy can also be a way to help reduce the risk of sustaining an injury.
Orthotics is the use of a prescribed medical device that is designed to align the foot and the ankle. Orthotics can help relieve pain as well as improve their performance by correcting their gait through proper foot alignment. Many foot problems can lead to back, hip, or knee pain, so wearing an orthotic can help relieve multiple injury and pain problems.
To learn which non-surgical treatment is the right option for you, speak to your sports medicine doctor.
Sports Medicine in Dallas and Fort Worth
If you've sustained a sports injury, or you want to improve your overall athletic ability, Methodist Sports Medicine can help. See our full list of services or contact us for an appointment today.