Regenerative Medicine for Sports Injuries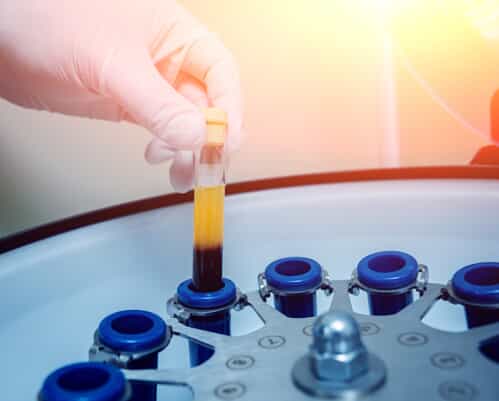 Any athlete knows how painful a sports injury can be, especially when it occurs during the season. Not to mention, recovering from it can sideline an athlete for months. Whether it's an acute injury or a chronic one, the best course of action is to get a comprehensive diagnosis and treatment plan. When rest and therapy have been exhausted, often the next step is to consider regenerative medicine.
What is Regenerative Medicine?
When tissue or organ function is lost due to age, disease, damage, or defect, regenerative medicine is used to stimulate healing with living, functional tissues. When a sports injury occurs, regenerative medicine treatments may be used to repair damage in an effort to reduce pain and improve function.
How Does Regenerative Medicine Work for Sports Injuries?
Regenerative medicine for sports injuries primarily involves cellular therapies, such as Platelet-Rich Plasma (PRP) Therapy. Live stem cells or platelet-rich plasma are injected into the injured area, to reduce pain, repair damage, and improve joint function. The goal is to stimulate damaged organs and tissue so that they can begin to heal themselves.
Injuries that may be treated with stem cell or PRP therapy include:
Tendonitis, such as Achilles tendonitis or tennis elbow
Partial tendon tears
Ligament and muscle tears
Acute injuries causing joint pain and inflammation
Chronic injuries, such as osteoarthritis
Can I Avoid Surgery with Regenerative Medicine?
There is a common misconception that treatment for acute or chronic sports injuries only involves surgery, such as joint replacement. More recently, research has shown that cell-based therapies support better recovery outcomes, making them more mainstream than ever before and adding another nonsurgical option to our list of treatment methods
Seek Out Regenerative Medicine for Sports Injuries at Methodist Sports Medicine
By undergoing cell-based therapies, you could increase your overall athletic performance and get back in the game more quickly than if you had to undergo surgery.

If you're looking to treat a sports injury, Methodist Sports Medicine can help you get back up and running again. Through comprehensive diagnosis and treatment, we can work with you to find the best course of treatment to reduce your pain and increase your mobility.