Top Cardiovascular Myths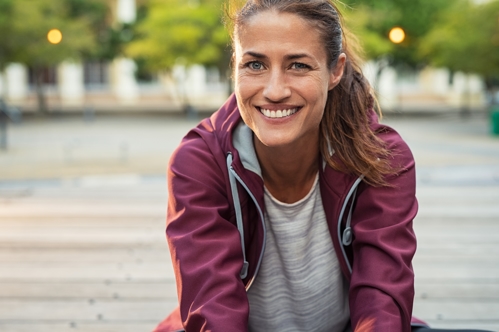 Understanding Cardiovascular Disease
There are many misconceptions surrounding heart disease. However, knowing the real facts can have a positive impact on how you take care of your cardiovascular health. We set the record straight on these top five myths about cardiovascular health and heart disease.
Myth #1 - Heart Disease Only Affects Older Adults
According to the American Heart Association statistics, it is true that cardiovascular disease typically affects adults over 60. However, how you take care of your health now can affect your risk of cardiovascular disease in the future. Children and adolescents are not immune to plaque buildup, which is a precursor to clogged arteries. Risk factors such as type 2 diabetes, high cholesterol, physical inactivity, as well as obesity, all contribute to developing cardiovascular disease.
Myth #2 - The Only Warning Sign of a Heart Attack is Chest Pain
While chest pain and discomfort are probably the most well-known warning signs of a heart attack, some symptoms may not be so apparent. The following may indicate the onset of a heart attack:
Lightheadedness
Nausea or vomiting
Jaw, neck or back pain
Pain in the arm or shoulder
Shortness of breath
It's also important to note that the symptoms of a heart attack between men and women can be very different. Besides chest pain, women may experience more nausea/vomiting as well as back or jaw pain.
Myth #3 - Heart Disease Can't Be Prevented if You Have a Family History
Although you may be at a higher risk of cardiovascular disease if you have a family history, making your health a top priority can help reduce your risk. Here are some things you can do:
Exercise regularly
Control cholesterol
Make better, healthier food choices
Manage blood pressure
Maintain a healthy weight
Control blood sugar
Quit smoking
Myth #4 - You Shouldn't Exercise After Having a Heart Attack
Despite popular belief, it's important to keep moving after having a heart attack. However, before taking on any strenuous exercise or activity post-heart attack, speak to your doctor about how to approach exercise and other activities relating to your specific health situation.
Myth #5 - I Don't Need to Have My Cholesterol Checked Until I'm Over 45
The American Heart Association recommends getting your cholesterol checked every five years beginning at age 20. Your doctor may instruct you to have cholesterol checks even earlier if you have a family history of heart disease. To keep cholesterol levels healthy, it's important to exercise regularly and improve your eating habits by incorporating colorful fruits and vegetables to your diet.
Cardiovascular Services in Dallas
Methodist Premier Wellness is centered around your total health: mind, body, and spirit. If you are concerned about your cardiovascular health, we are accessible and ready to assist you! Contact Dr. Hollenshead about your health options today!