Reducing Your Breast Cancer Risks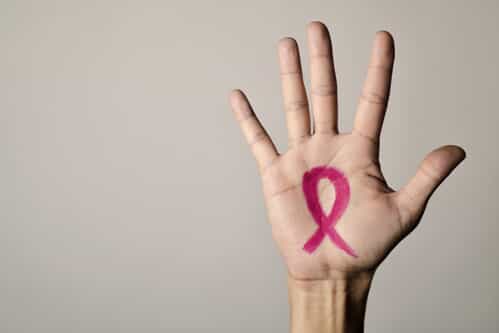 In the United States, 1 in 8 women will develop invasive breast cancer throughout her lifetime. With October marking/being Breast Cancer Awareness Month, now may be the best time to discuss how women everywhere can reduce their risk of breast cancer:
Quit Smoking
Though there is no direct connection between smoking and breast cancer, there is growing evidence that suggests smoking increases your risk of many cancers. According to the Susan G. Komen Foundation, many studies also believe that long-term smoking, especially if it began early in life, may slightly lead to an increased risk of breast cancer. Overall, when you stop smoking, you decrease your chances of several illnesses including heart disease, bladder cancer, and strokes, to name a few.
Know Your Uncontrollable Risk Factors
One of the biggest risk factors women face with breast cancer is their age. The older you get, the higher your chance for breast cancer is. In fact, according to the Centers for Disease Control and Prevention, most breast cancers are diagnosed after age 50. Beyond your age, mutations to specific genes, such as BRCA1 and BRCA2 (both critical for fighting cancer and suppressing tumors), can increase your risk for breast and ovarian cancer. If you have a strong family history of breast cancer, your risk factors are higher than someone who doesn't. While these risk factors are out of your control, there are several changes you can make to lower your overall risks.
Improve Your Health and Wellness
Two very controllable risk factors of breast cancer are your weight and activity level. Women who are inactive or have a high body mass index (BMI) have an increased chance of getting breast cancer than someone who is at a healthy weight and is physically active. With nutrition and exercise counseling, you can maintain a healthy weight and work towards a more active lifestyle, ultimately lowering your risk of breast cancer.
Consider Routine Screenings
The most vital part of breast cancer prevention is routine screenings. Every woman should perform at-home breast exams once a month, as they can help you detect any changes or lumps early on. Women with a high risk for breast cancer and those 45 to 54 should take part in a yearly mammogram. For those who have a strong family history of cancer, predictive genetic testing may help you better understand your risks for developing specific cancers such as breast or ovarian cancer.
Methodist Premier Wellness is centered around your total health: mind, body, and spirit. Whether you are home or away, we are accessible and ready to assist you! Schedule your comprehensive health exam, blood analysis, or contact Dr. Hollenshead about nutrition counseling today.