Keeping Your Lungs Healthy This Winter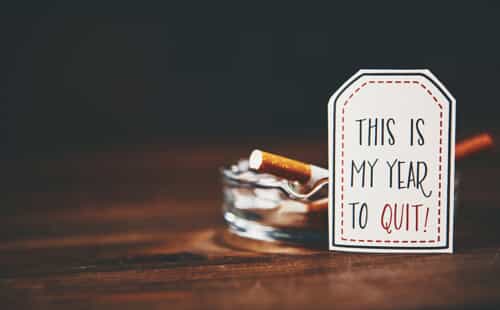 Your lungs are one of the most vital organs in your body, yet we often take them for granted. With cold and flu season here, now is the perfect time of year to work towards top lung health. From disease prevention to physical activity, here's how to keep your lungs healthy all winter long:
Don't Smoke
Though smoking is widely known for causing lung cancer, it can also lead to a variety of other lung diseases and illnesses, such as Chronic Obstructive Pulmonary Disease (COPD) and asthma. If you are already living with respiratory disease, smoking can make the condition more severe.
Every inhale of a cigarette comes with thousands of chemicals, such as nicotine and tar that ultimately damage your lungs, increase mucus, and lead to irritation and inflammation. Over time, breathing becomes more difficult. However, within just a few hours of quitting, your lung function can improve. Though quitting might not occur on the first try, it's never too late to continue trying, and there are a variety of methods offered. If you currently smoke, talk to your healthcare professional about your options.
Practice Proper Prevention
For those with already weakened immune systems, a respiratory infection can be a severe thing. Beyond getting your annual flu shot (or pneumonia vaccine depending on age/doctors' recommendations), you can take several germ prevention measures to protect yourself. Throughout the winter season, remember to:
Avoid large indoor crowds.
Cover your mouth and nose when coughing or sneezing.
If you feel ill, stay home.
Wash your hands often, especially after coughing, sneezing, or being in public.
Keep your oral hygiene high by brushing daily.
Note: If you are around infants or newborns, avoid kissing them, as doing so could spread RSV, which for them could be a severe infection.
Increase Exercise
No matter your physical activity level, exercise is vital for lung health. It's recommended that adults get 30 minutes of moderate physical activity at least five days a week. Some examples include walking, bicycling, or gardening. If you are already living with lung disease, or are unaware of how to start adding more physical activity to your week, discuss your options with your Methodist Premier Wellness Physician.
Never Ignore the Signs
A persistent cough or shortness of breath should never be ignored. When trouble breathing occurs, you should seek medical attention before it worsens. Doing so will keep your lungs healthy and prevent you from further complications down the road.
Methodist Premier Wellness is centered around your total health: mind, body, and spirit. Whether you are home or away, we are accessible and ready to assist you! Schedule your comprehensive health exam or blood analysis, or contact Dr. Hollenshead about your health options today!