The Difference Between Primary Care and Concierge Care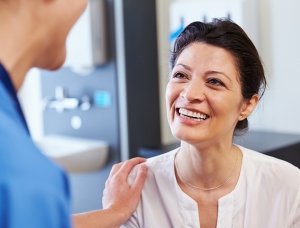 Many people know about primary care. But do you know how it differs from concierge care (otherwise known as boutique medicine)?
Concierge care offers personalized care, flexible appointments, and an affordable monthly membership fee. Here's a more in-depth look into concierge medicine and why it's the best option for those with a busy lifestyle looking to get their health back on track.
A Better Doctor-Patient Relationship
The main difference between a concierge practice and a primary care physician is that our client load is a third of what a primary care practice might be. This is due to the personalized care we provide. Instead of waiting weeks for an appointment or a call back from the doctor, you receive 24/7 access to your physician, no matter where you may be in the world.
The Difference From Primary Care
We take on less so we can get to know you more and so that you receive direct access to your doctor. That's access anytime, anywhere. There is never a need to visit an urgent care, as your doctor is always available to answer any of your medical questions. You can also expect longer, more valuable visits.
Not to mention, not everything requires a visit. With easy access to your doctor, you can send a quick message, saving yourself the time and worry.
Full Body Care
Our approach is whole-body wellness. We provide you with comprehensive wellness and preventative plan, all under the treatment of one doctor. Some of the primary care functions we cover include:
Cancer Screenings
Immunizations
Health Exams
Preventative and Diagnostic Dermatology
Travel with Ease
Planning a work or family trip? We can help you prepare by evaluating your health needs before you travel. We'll also make sure your immunizations are up to date and that you have adequate prescription coverage. Find yourself under the weather while out of town? Our Telehealth visits make getting sick while traveling less worrisome, too.
All of this leads to a stronger doctor-patient relationship and a better overall experience. If you are looking for convenient, personalized, and full-body wellness, concierge care is the perfect fit for you. Learn more about Premier Wellness, and Dr. Hollenshead on our website or to see the most frequently asked questions here.