When to Start Training for Spring Sports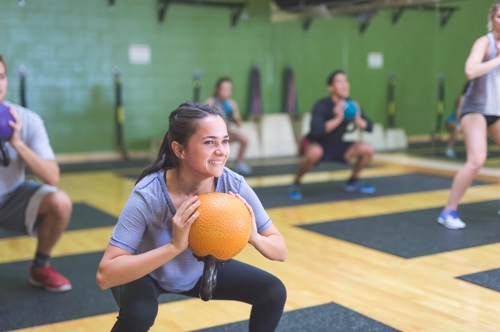 Being Prepared for Spring Sports
Whether college or professional, springtime is a popular season for sports. However, jumping into your spring sports just before the season starts isn't the best way to get off to a winning start. Without ample time to prepare and condition, players can put themselves at risk of injury. Here are some tips on how to avoid a sports injury and get your spring training underway safely.
Top 3 Spring Sports and Related Conditioning Exercises
Baseball and Softball
The two most popular spring sports are baseball and softball. Players can reduce injuries by being prepared properly with offseason conditioning. This may include stretching and strengthening exercises as well as preventative exercises such as posterior capsule stretches, wrist flexion, resisted throwing and more. Seeking the advice of a sports medicine doctor can help determine the best conditioning exercises for your specific needs.
Soccer
Not only is soccer a sport that requires endurance, but it also requires speed and agility too. Like any other sport, soccer players can be at risk for many types of injuries including ankle sprains, knee sprains, wrist fractures and more. Conditioning exercises such as cardio, stretching, passing and sprinting are typically recommended to reduce a player's chance of injury.
Track and Field
Track athletes require stamina, endurance for peak performance. However, without proper conditioning and training, they could succumb to injuries such as shin splints, knee injuries, and hamstring injuries. Since there are many different types of events that fall under the umbrella of track and field sports (running, jumping, and throwing), having an experienced sports medicine doctor can advise on the best type of conditioning exercise for each. However, proper warmup and strength training should be included for all types of track events.
Sports Medicine Services Near Dallas and Fort Worth
If you are looking to increase your overall performance and become a more skilled athlete, sports medicine can help.
From injury prevention to treatment, Methodist Sports Medicine is here to help you get back to peak performance. See the full list of services we offer or to make an appointment, or contact us today!