Ways to Get Exercise Without Going to the Gym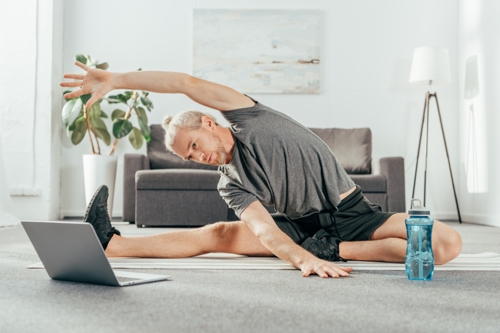 Exercising at Home
Now that we are well into social distancing and gyms have been closed, you may have been finding it challenging to workout at home — but that doesn't mean it's not possible. While we may be confined to our four walls, it's more important than ever to get exercise, not only for our physical health but for our mental health too! Here are some ways you can get in a good workout at home. Use At-Home Workout Equipment
If you have a stationary bike or treadmill at home that hasn't been used in a while, now is the perfect time to give them a spin! Using a treadmill or stationary bike can give you a great full-body and cardio workout. Being stuck at home can also put us into a sedentary rut if we let it. Hopping on your treadmill or stationary bike is a great way to burn more calories to keep a healthy weight.
Take a Virtual Exercise Class
We are fortunate enough to be able to access an abundance of resources online for many things, including online workout classes. From yoga to aerobics classes, there is a vast amount of workout videos that you can get for free online. A simple google search can render you a wide variety of workout videos that you may be interested in.
Take Your Workout Outdoors
You can still practice social distancing and take your workout outdoors. Working out in the fresh air can be good for both your physical and mental health. Try jogging or riding your bike around your neighborhood. If you have sports equipment, you can practice in your backyard. For example, practice your basketball shots or make a homemade obstacle course to keep your agility sharp.
When You Need to Work Out at Home
When confined to the house, making time for a workout routine is paramount to having good physical and mental health.
If you are looking for ways to stay active and healthy at home, Methodist Sports Medicine can help! Visit our blog today for nutrition tips, workout tips, and more!