What is Sports Medicine?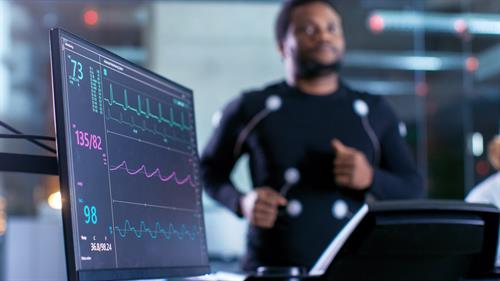 What is Sports Medicine?
Though often confused for the same thing, sports medicine physicians differ from orthopedic surgeons and physical therapists. Sports medicine requires additional fellowship training after residency training in a primary field, such as family or emergency medicine. This extra training gives them a unique and broad approach to treating or managing injuries.
What are The Benefits of Sports Medicine?
The overall focus of sports medicine is to enhance athletic performance. Physicians who specialize in sports medicine can diagnose and treat exercise or athletic-induced injuries. However, they are not limited to just new injuries. If you are living with past injuries that alter your quality of life, sports medicine can be a beneficial step in improving your mobility and endurance. You could be a pro athlete or just a weekend runner; skill level does not matter. Anyone who enjoys being active can reap the benefits of seeing a sports medicine physician.
Sports-Related Injuries
Injuries to a bone, muscle, tendon, ligament, or joint can all be treated by our sports medicine physicians. Whether it's acute (a sudden injury often brought on by trauma) or chronic (an injury that occurs gradually over time, usually from repetitive motion) we can offer an advanced diagnosis and come up with a proper treatment plan to get you back in the game. Some sports-related injuries that we treat include tears, fractures, arthritis, bursitis, or tendon problems.
Prevention and Enhanced Performance
Injuries are not the only reason to see a sports medicine physician. Prevention is a significant component, too. Many health issues can hinder your performance or make regular activities seem impossible. Some health issues sports medicine can help with include:
Heart and lung conditions associated with exercise
Injury prevention
Concussion prevention, diagnosis, and management
Weight loss or weight gain
By seeing a sports medicine physician for the above issues, you can work to create a customized plan to improve your performance and ultimately meet your physical goals.
Sports Medicine Services near Dallas and Fort Worth
If you are looking to increase your overall performance and become a more skilled athlete, sports medicine can help.
Whether you are looking to treat a new injury or want to improve a chronic one, Methodist Sports Medicine is here to help you get back to peak performance. See the full list of services we offer or to make an appointment, or contact us today!